Accurately matching points across different images viewing the same object or scene is a crucial step in many computer vision tasks. Local image descriptors must handle image transformations in order to provide invariance to viewing conditions, such as illumination and perspective changes. However, most of them are not designed to cope with non-rigid deformations. In this project, we focus on improving local image description techniques to correctly handle non-rigid deformations, while also improving their discriminative power.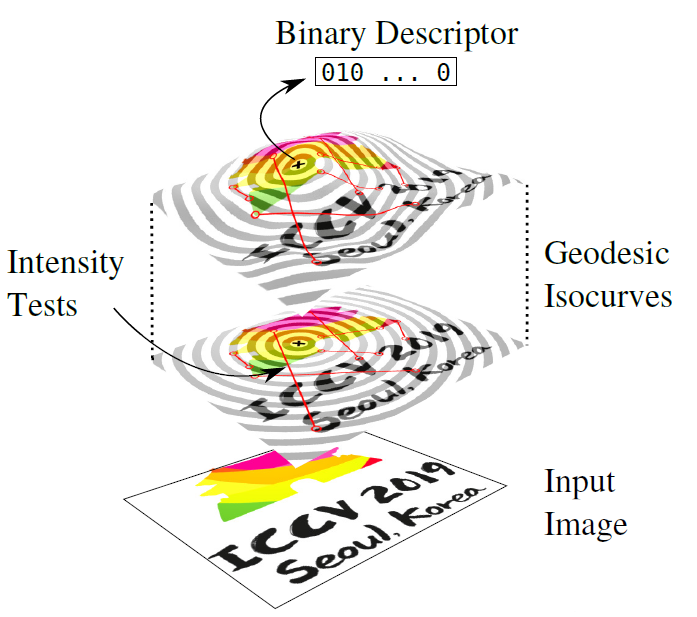 Publications
---
[ICCV 2019] Erickson R. Nascimento and Guilherme Potje and Renato Martins and Felipe Chamone and Mario F. M. Campos and Ruzena Bajcsy. GEOBIT: A Geodesic-Based Binary Descriptor Invariant to Non-Rigid Deformations for RGB-D Images, 2019 IEEE International Conference on Computer Vision (ICCV), 2019.
Visit the page for more information and paper access.
Dataset
---
Datasets
[Coming Soon…]
Acknowledgments
---
This project is supported by CAPES, CNPq, and FAPEMIG.
Team
---